Welcome to Planned Giving
For nearly 70 years individuals and families have entrusted the Jewish Federation Foundation (JFF) with the responsibility of building and managing an endowment to advance our Jewish community locally and overseas. You don't have to be wealthy to help, but making a planned gift is a wonderful way to show your support and appreciation for the Jewish Alliance of Greater Rhode Island and its mission while accommodating your personal, financial, estate-planning, and philanthropic goals.
With smart planning you may actually increase the value of your estate and/or reduce the tax burden on your heirs. Just as important, you will know that you have made a meaningful contribution in perpetuity to the Jewish community at home and across the world.
Dor L' Dor Society: A Way to Say Thank You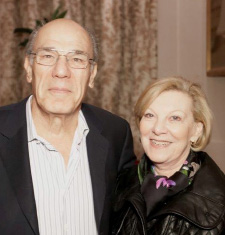 Each year the Jewish Federation Foundation (JFF) receives bequests from community members who never told us we were in their wills—and while we are deeply appreciative of these generous donors and their invaluable foresight in advancing our mission, it's disappointing when we are unable to thank them directly.
In order to acknowledge and recognize individuals who have made provisions in their wills to the JFF, we have established the Dor L' Dor Society. Members are recognized in the Jewish Alliance donor report as well as in an honor roll on display at community events, including the annual Dor L' Dor luncheon.
One may become a Dor L' Dor member in any of the following ways: establish a bequest or living trust, designate the Jewish Alliance as beneficiary, set up an endowment fund, or establish a charitable remainder trust or any other planned gift that will provide for the future of the Jewish Alliance. A written confirmation that a future gift has been arranged will suffice and is most certainly valued and appreciated.
If you would like more information about creating your Jewish legacy and becoming a member of the honored Dor L' Dor Society, contact us directly at 401.421.4111, ext. 109, or cuziel@jewishallianceri.org.
© Pentera, Inc. Planned giving content. All rights reserved.